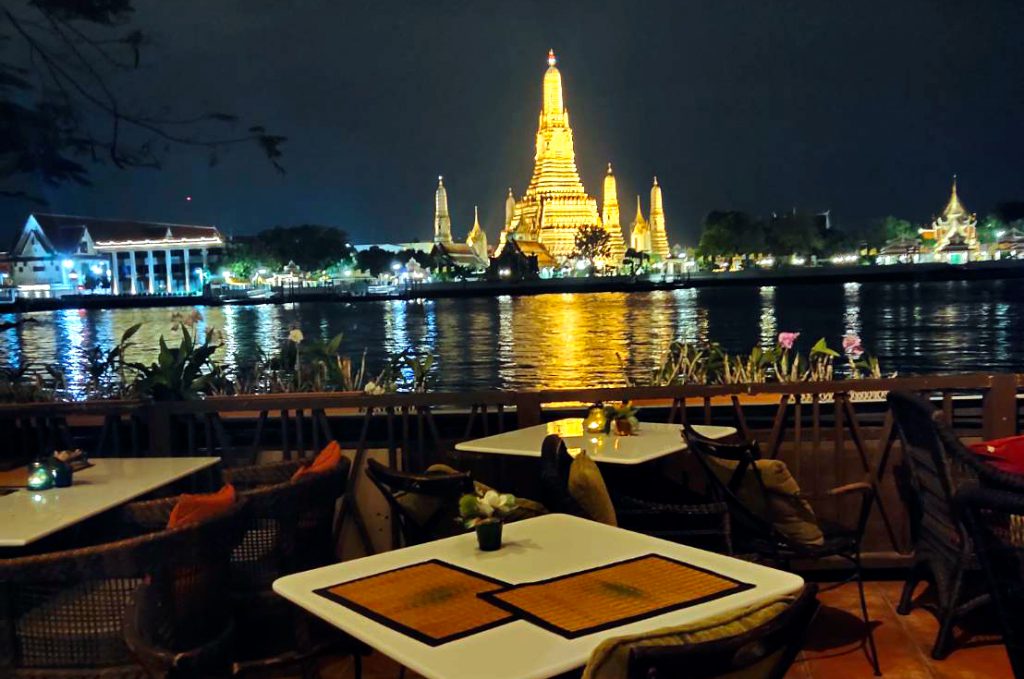 ---
Eat Sight Story Deck is part of the historical Ratanakosin Island communities. Prior to turning the place into current restuarant, it used to be the Pier in which people used for their daily live along the river. Here we started….
Before modern roads and railroads were built in the Kingdom of Siam, rivers were the major thoroughfares for trade, people, and culture. As Bangkok became the heart of modern Siam, the Chaopraya River was its main artery, connecting the capital to the countryside and Thailand to the world.

ThaRua (boat pier) Dang (red), originally built in the early 1900's, was used by Chinese trade boats bringing Chinese Terracotta and Ceramics to Wat Pho. Years later, the British owned Siam Steam Packet adopted TaRua Dang as its home pier in their business of moving goods and people from Bangkok to upcountry. The company had distinctive red colored boats travelling hundreds of kilometers from TaRua Dang and TaTien piers in Bangkok to Ayutthaya, Angthong, Singburi, Chainat, and Paknumpo (Nakon Sawan).  TaRua Dang gets its name (red pier) from these red colored British boats.

Soi TaRua Dang (red pier alley) was not only a busy trade area and but also a vibrant local community with cultural traditions including shrines and spirit houses that are still revered today. The later years of the reign of King Rama V (868-1910) saw numerous new buildings and shop houses built, many of which can still be seen today.
Our architectural and interior design thinking caps are to keep the place closed to what it was, used local accessaries / collection / furniture for its local touch. The Pier is used for private boat docking and has been renovated to its standard.
---